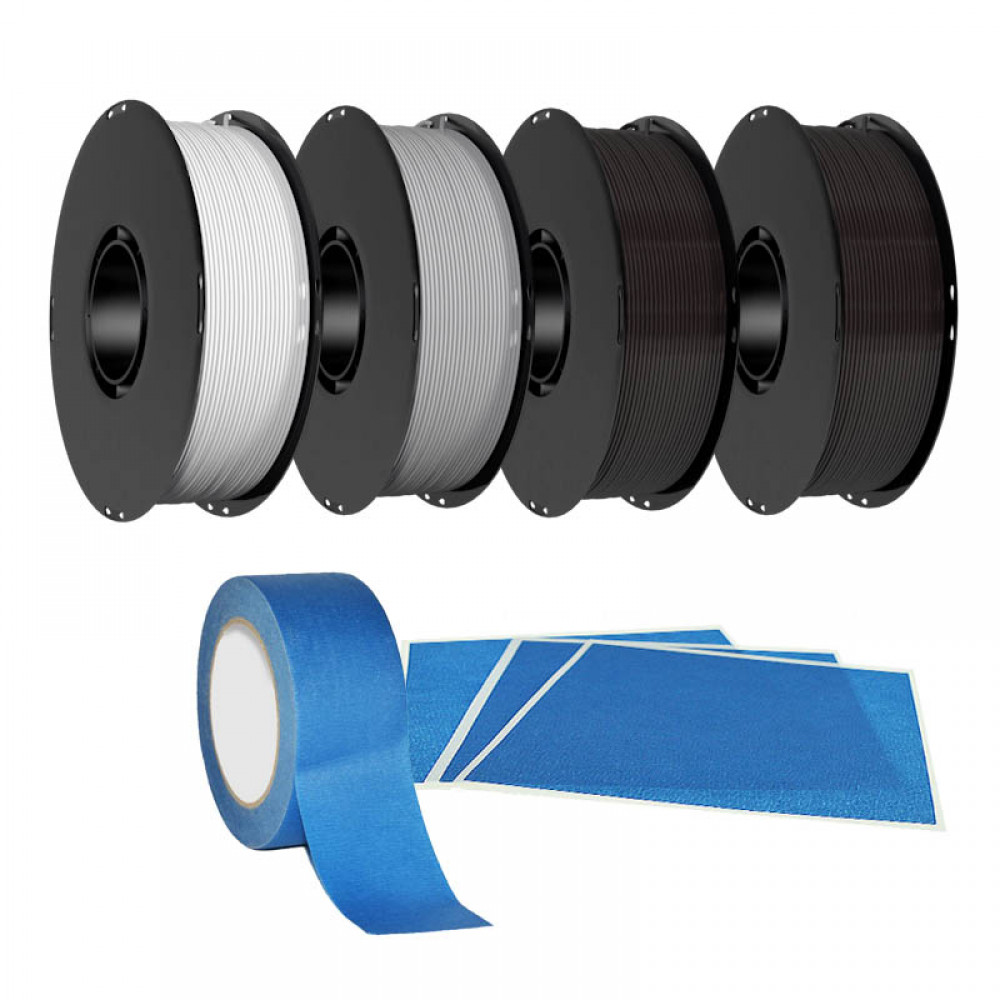 PLASTVERKSTAN - Box with 4pcs PLA 1kg 1.75mm Filament
Premium Quality PLA filament brand PLASTVERKSTAN, from carefully selected manufacturer. Which fits most 3D printers for 1.75mm wire. Each roller is wrapped and vacuum-packed to preserve the thread. It can be printed with almost all 3D printers and 3D pens.
PLASTVERKSTAN
2pcs Black, 1 White, and 1 Grey
PLA
1.75 mm
+/- 0.05 mm
4 x 1.0kg
190 - 220 °C
0 - 60 °C


Characteristics:
- PLA: Eco-friendly material. Recyclable.
- Various colors.
- Accurate diameter,avoid blocking nozzle.
- Joint tight after printing.

Filament
Brand
PLASTVERKSTAN
Material
PLA
Color
Black, White, Grey
Net Weight
4 x 1kg
Tolerance
+/- 0.05 mm
Dimension
1.75 mm
Nozzle Temp
190 - 220 °C
Bed Temp
0 - 60 °C