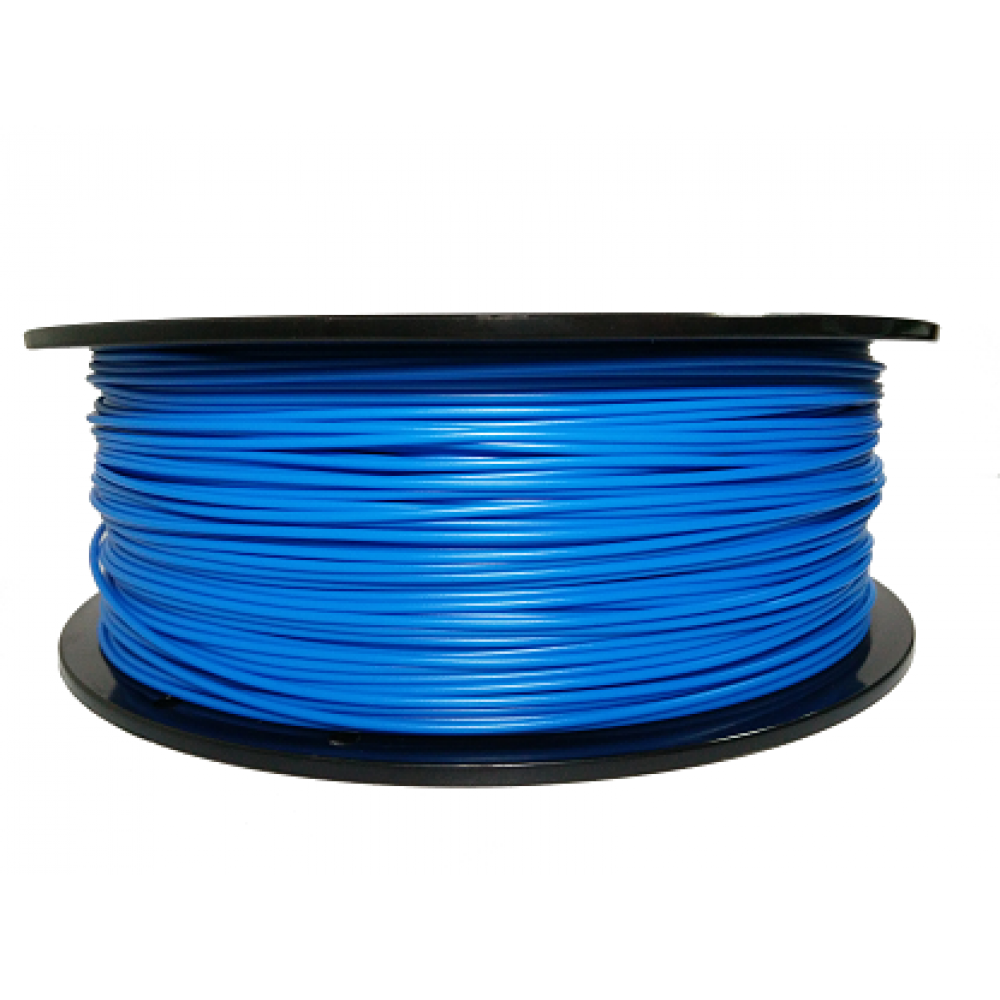 Blue PLA 1kg 1.75mm
Availability:
Out Of Stock
PLASTVERKSTAN PLA is a filament carefully selected by us after testing quite a few different manufacturers.
Easy to use and sticks well to the buildplate, with or without bed heat.
1.75mm filaments in 1 kg spools, huge variety of colors and some colors are also available in 0.5 kg spools.

Easy to use, strong PLA at a great price!

PLASTVERKSTAN
Blue
PLA
1.75 mm
± 0.05 mm
1 kg
190 – 230°C
25 - 80°C

Applications:
Prototypes, figurines, ornaments etc.
Characteristics:
+ Good adhesing on first layer
+ Various colors
+ Bright and beautiful colors
+ High liquidity (flows smoothly)
+ Doesn´t clog the nozzle
+ Good layer fusion
+ Easy to use
+ For both beginners and pros
+ No smell
+ Eco-friendly material

Our own recommendations:
Nozzle temperature: ca 200°C
Platform temperature: 50 - 60°C
After first layer, use cooling fan if available
Cut 10-20cm of the end of the filament if not used recently

Print Speed (depends on the printer):
1:st layer: 30-50 mm/sek.
2+ layer: 60-110 mm/sek.


Storage:
PLA is a moist sensitive material wich absorbs humidity. It gets brittle by moisture.
Store in vacuum bag or a sealed plastic bag, preferably with silca gel.
In room temperature in a space with low humidity.
Moisture damaged PLA may be somewhat saved by drying a couple of hours in an owen at 40°C.


To see all filaments of the brand PLASTVERSTAN, click here.
Filament
Brand
PLASTVERKSTAN
Material
PLA
Color
Blue
Net Weight
1.0 kg
Tolerance
+/- 0.05 mm
Dimension
1.75 mm
Nozzle Temp
190 - 220 °C
Bed Temp
0 - 60 °C