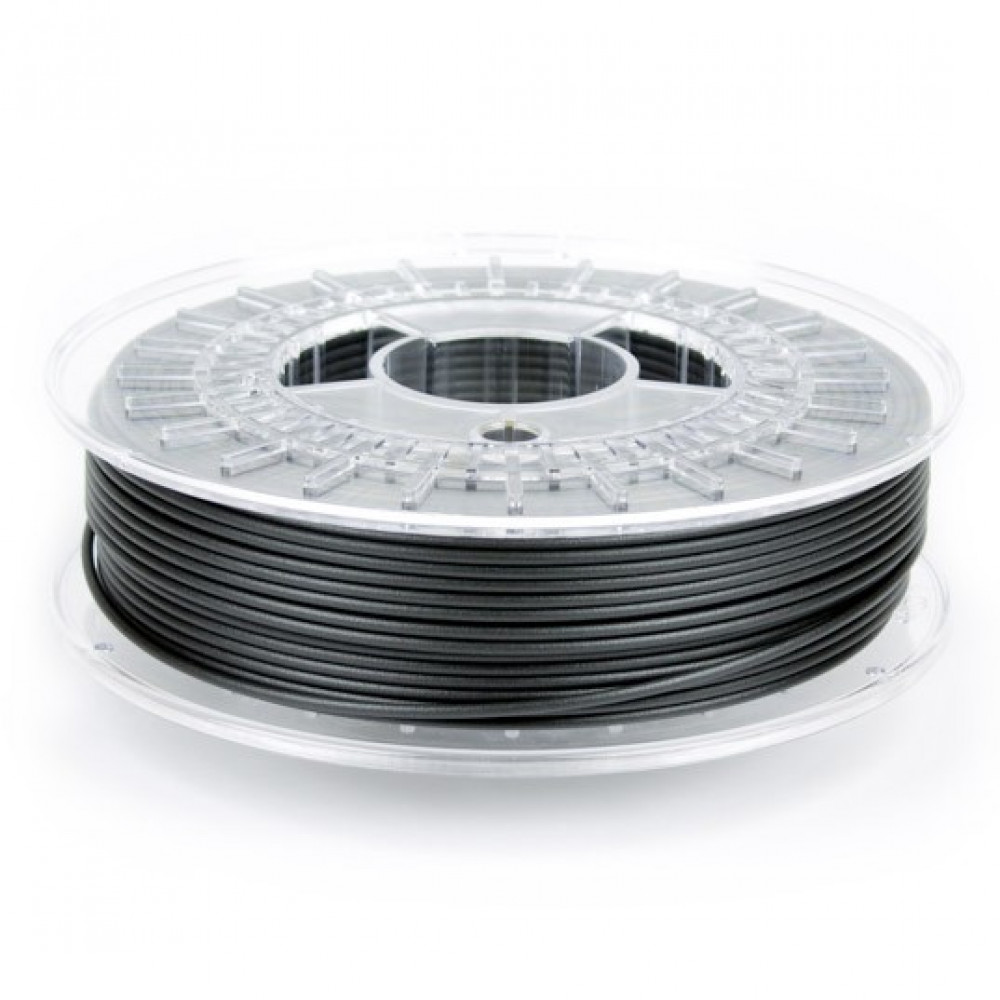 ColorFabb XT-CF20 Carbon Fiber 1.75mm Filament
Hi Strength and High Quality Carbon Fiber filled (20%) Amphora 3D Polymere filament from ColorFabb in the Netherlands. A XT-CF20 PLA suitable for most 3D printers working with 1.75mm filament. Each spool is well embalaged in vacuum to conceil a fresh filament.

ColorFabb
XT-CF20 Carbon Fiber
Ampora 3D Polymer with 20% CF
1.75 mm
750g
240 - 260 °C
60 - 70 °C

Carbon Fiber Filled filament is made from Amphora 3D Polymer and filled with 20% Carbon FIber to get a unique strength, twice as good as normal PLA. Read more on colorFabb page, or google, or checkout reviews on Youtube!