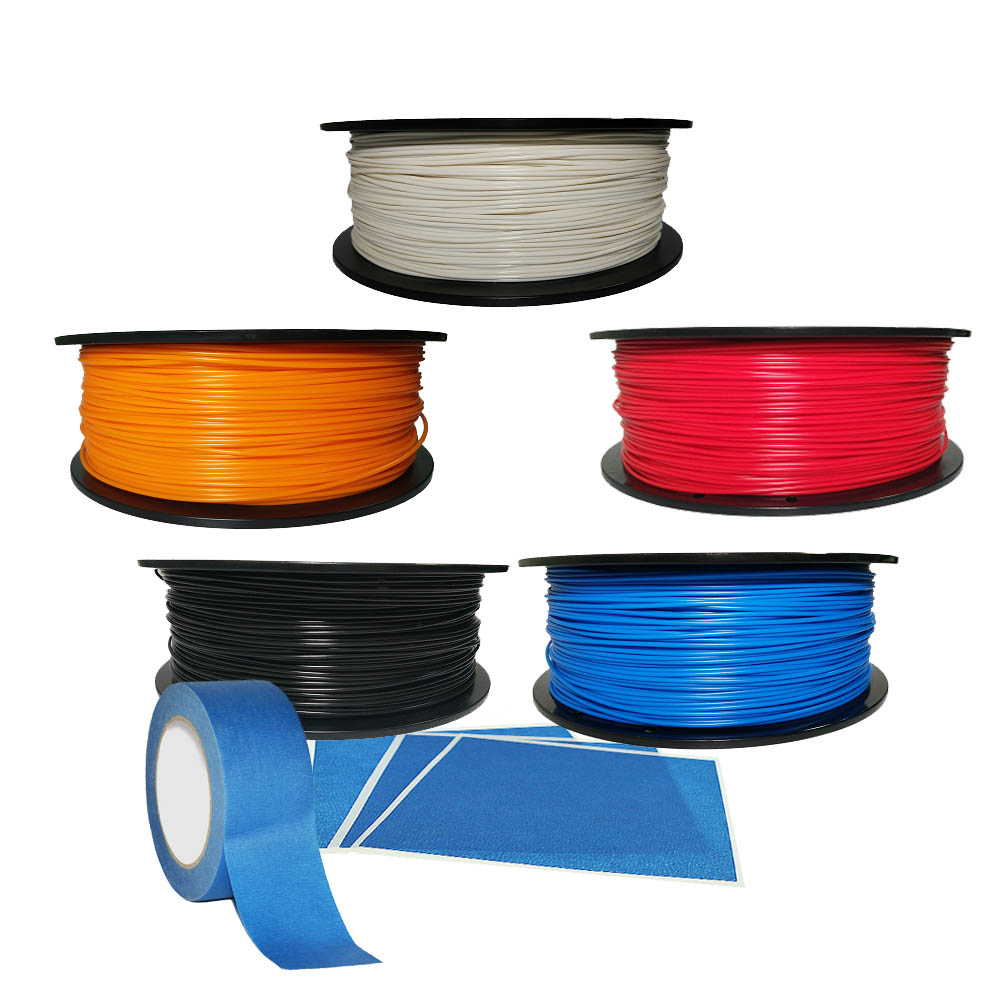 PLASTVERKSTAN - Box with 5pcs PLA 1kg 1.75mm Filament
Availability:
Out Of Stock
*** INKLUSIVE FRI FRAKT! ***

Premium Quality PLA filament brand PLASTVERKSTAN, from carefully selected manufacturer. Which fits most 3D printers for 1.75mm wire. Each roller is wrapped and vacuum-packed to preserve the thread. It can be printed with almost all 3D printers and 3D pens.
PLASTVERKSTAN
Black, White, Red, Blue and Orange
PLA
1.75 mm
+/- 0.05 mm
5 x 1.0kg
190 - 220 °C
0 - 60 °C


3pcs

Characteristics:
- PLA: Eco-friendly material. Recyclable.
- Various colors.
- Accurate diameter,avoid blocking nozzle.
- Joint tight after printing.

Filament
Brand
PLASTVERKSTAN
Material
PLA
Color
Black, White, Red, Blue, Silver
Net Weight
5 x 1kg
Tolerance
+/- 0.05 mm
Dimension
1.75 mm
Nozzle Temp
190 - 220 °C
Bed Temp
0 - 60 °C